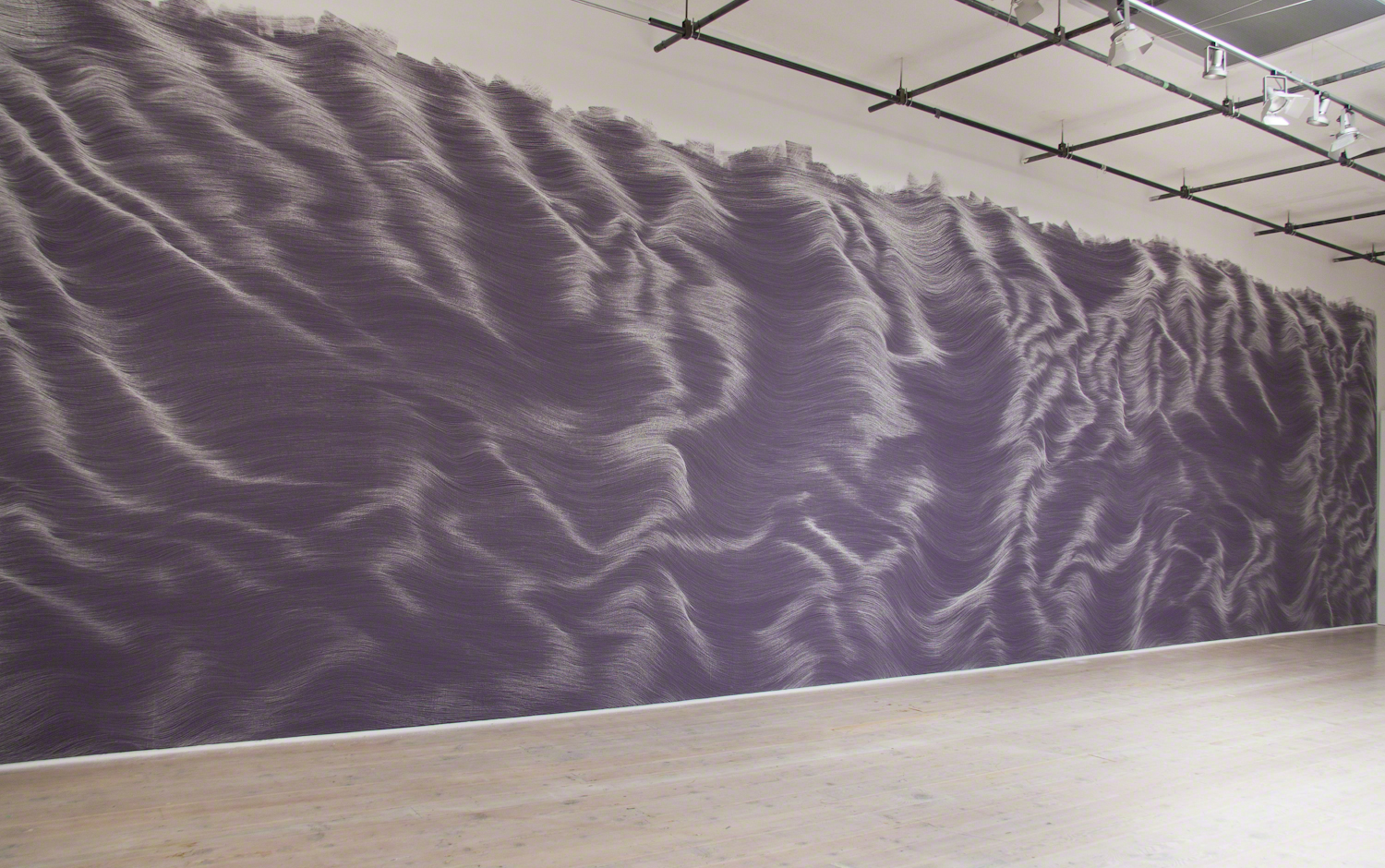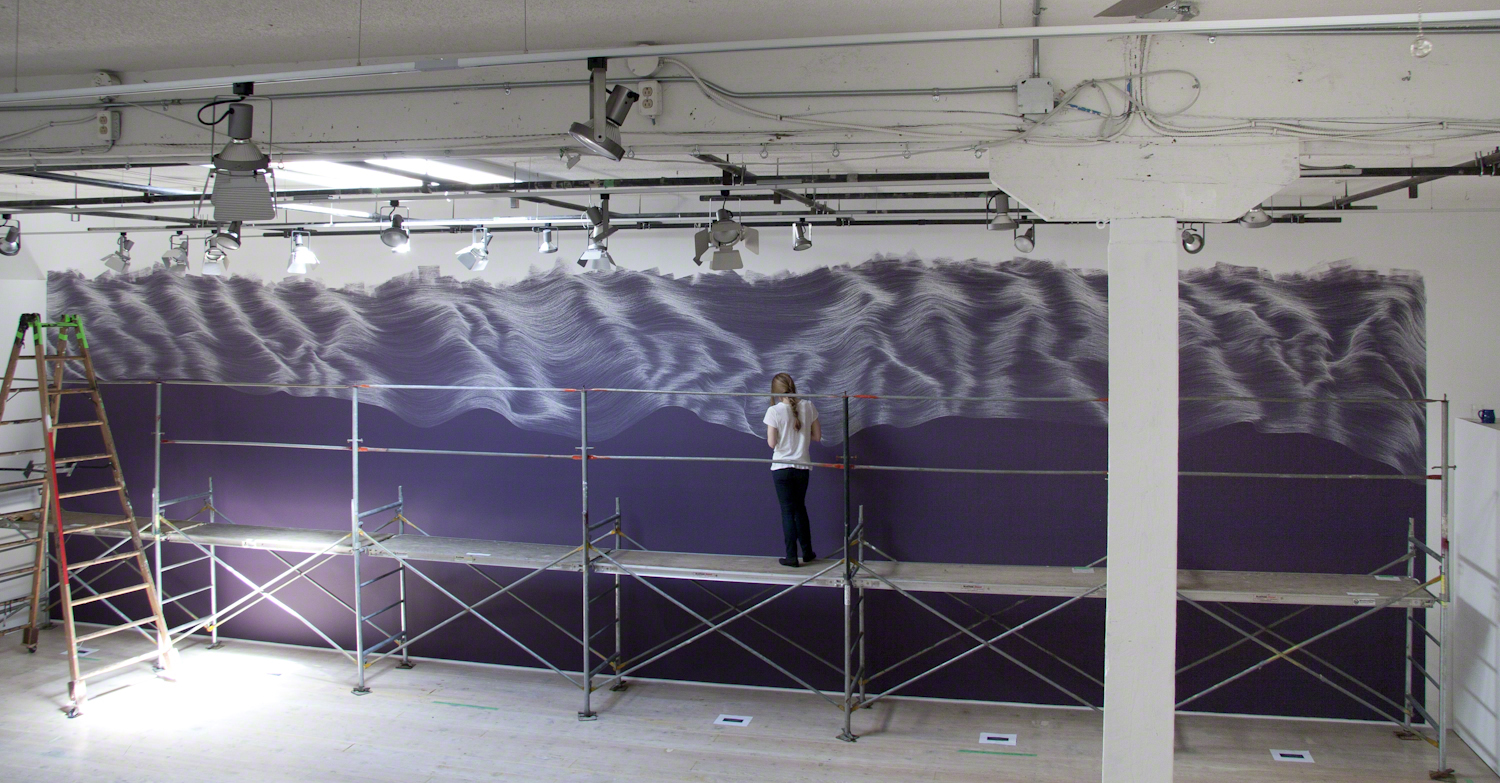 Wall Drawing 6

Open Space Arts Society, Victoria, BC Canada
custom chalk and paint 43'-3"x13' (13.2m x 4m), 2013
The installation was created during a residency at Open Space. The drawing remained as a month-long exhibition which included the erasure of the drawing at its end.
A catalogue was published in conjunction with the exhibition.
« Back